It appears that Disney is testing a new security scanning system ahead of the theme parks reopening next month. Currently, the test is taking place in the Lime Garage at Disney Springs at the entrance to the escalator.
The Evolv Express scanner can even check the temperature of guests as they walk through. Visitors can be screened for elevated skin temperature and weapons at once. This all-in-one system seems to be a no-brainer for Disney as a way to do security and temperature checks all at once. And, this quicker system would help to drastically lower wait times at security checkpoints. It could also eliminate the possible passing of any viruses from bag to bag or Disney security offers to guests and they belongings.
Strong security measures don't seem very magical. But for the Disney magic to happen, safety must come first. Whether checking for weapons or high body temperatures, it appears Disney is looking forward with new ideas and solutions. If the Disney Springs tests go well, we may see this replace bag check at all the Disney theme parks in the U.S.
The manufacturer, Evolv Express, boasts that "It is the fastest weapons-screening system on the market, consistently screening 60 people every minute for firearms and other threats. That's 3,600 people per hour, or 10X faster than a traditional checkpoint system."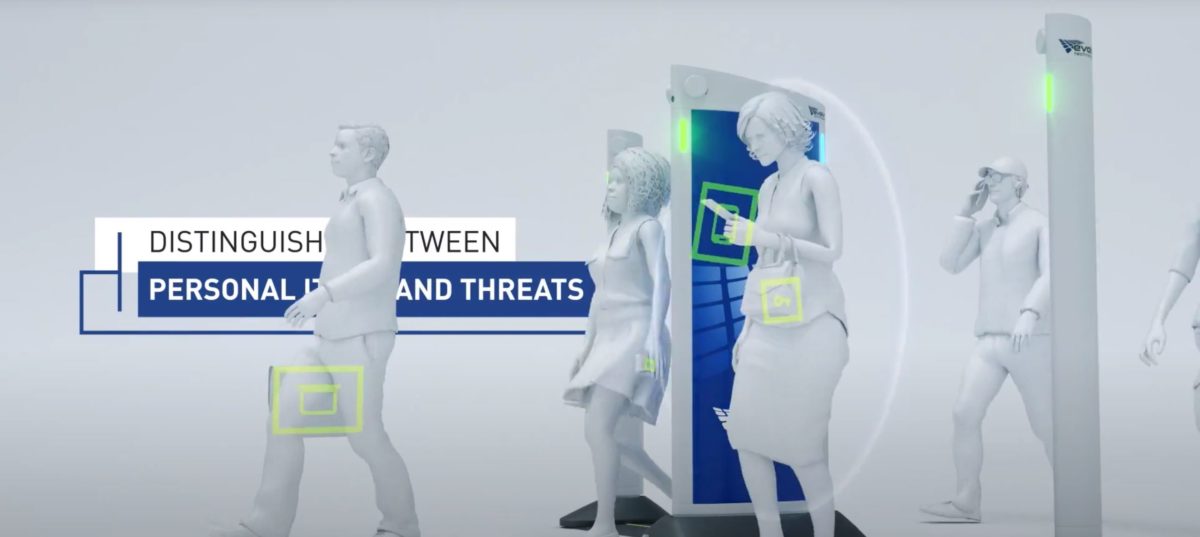 Featured Image courtesy of Evolv Express