Today was the Reopening of The Magic Kingdom and The Animal Kingdom. Magic Kingdom as part of socially-distanced character entertainment has presented a Princess Cavalcade for the reopening, guests have marveled at Merida and her steady steed Angus march down the Magic Kingdom. 
Today, however, an incident caused the horse to get startled, which made for a somewhat scary scene in the middle of Main Street, U.S.A.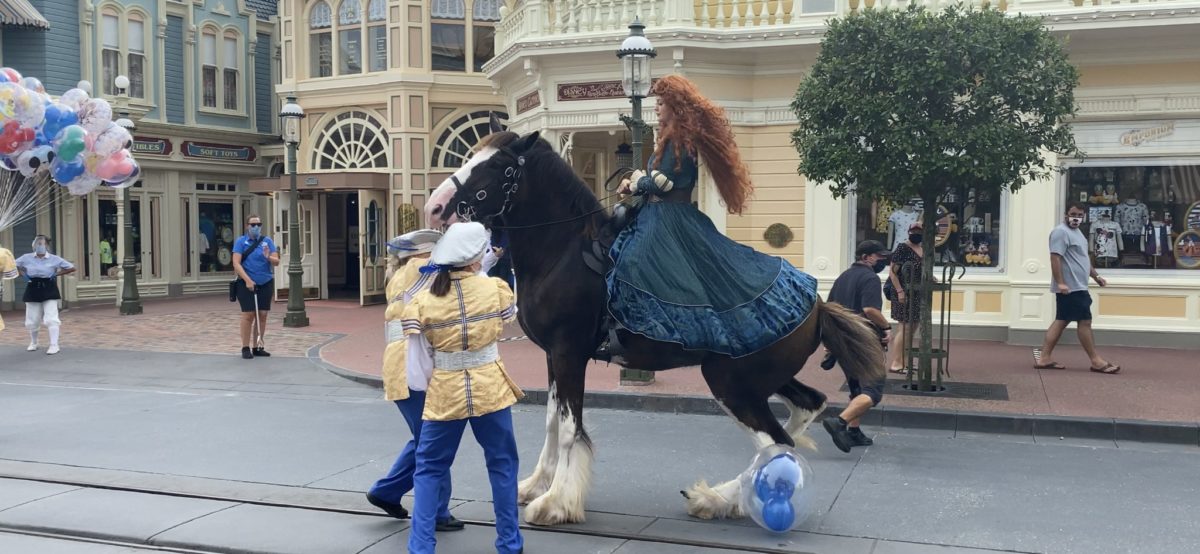 The incident was caught on camera by Bill Zanetti, a guest at the Magic Kingdom.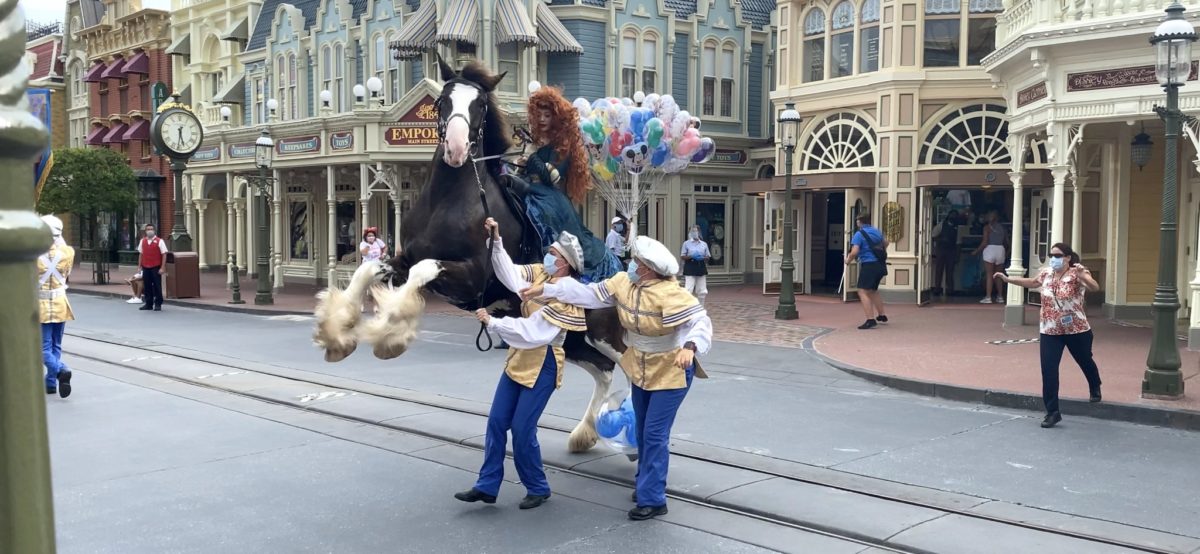 According to Zanetti, a toddler ran out into the parade route. The father grabbed the toddler to safety, but the balloon the toddler was carrying floated into the parade route, with the string entwining around the horse's leg and startling it. Thankfully, both Merida and the horse were okay, as Merida was able to hop off the horse and Angus was steadied by handlers. You can view the moment in which the incident happened in the YouTube video below:
We're relieved all of the characters and animal performers, as well as their handlers, are safe after the incident. PLEASE supervise your children closely throughout the Disney Parks especially near and around the parades floats! Safety is and has always been Disneys Top Priority!