UPDATE: The Tomorrowland Transit Authority PeopleMover and Astro Orbiter have now reopened after inspection from the Reedy Creek Fire Department. 
---
Reports on social media are circulating regarding a possible fire in Tomorrowland at the Magic Kingdom.
It looks like a possible fire is emanating either from the Lunching Pad or the PeopleMover ramp, causing smoke to billow down the ramp.
Just saw this pic on Facebook. Allegedly, the current situation at the PeopleMover. Yikes!!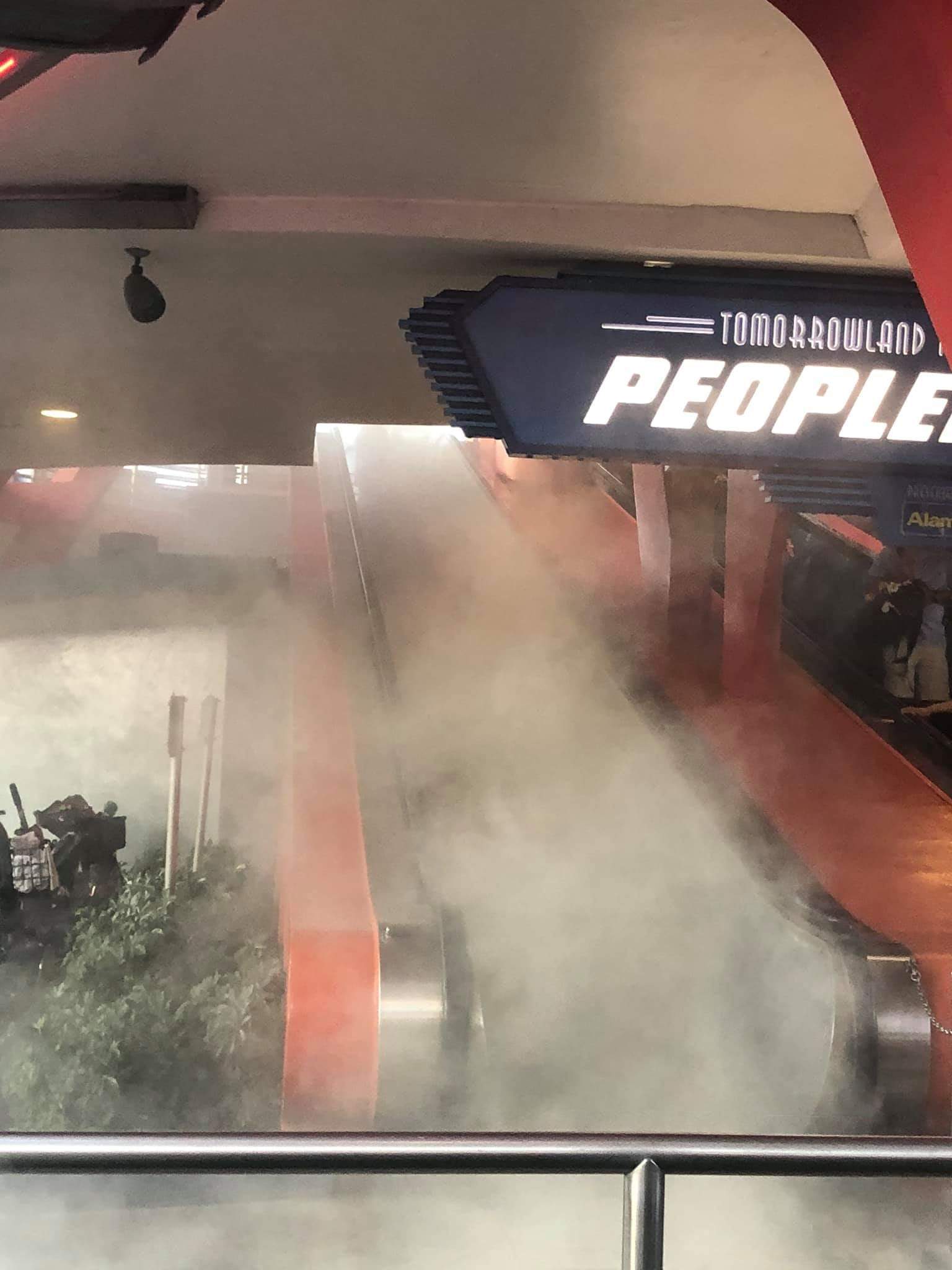 Reports are also stating that RCFD is on the scene, with three fire trucks rushing over to the entrance of the Magic Kingdom. Reedy Creek Fire Department is at the site of the potential fire, as 15 firefighters were seen going up the moving ramp leading up into the Tomorrowland Transit Authority PeopleMover loading area. Both the Astro Orbiter and the Tomorrowland Transit Authority PeopleMover are temporarily closed, with Buzz Lightyear's Space Ranger Spin and the Monsters, Inc. Laugh Floor still open, according to the My Disney Experience app.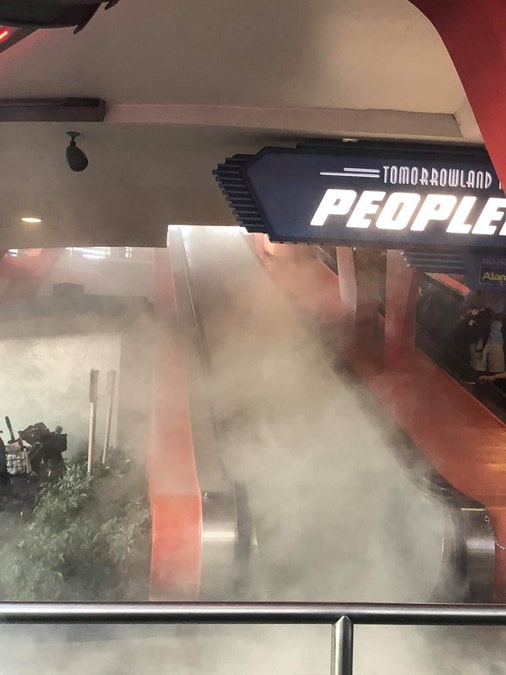 The PeopleMover is now being evacuated, with guests seen exiting from the opposite ramp.
We will continue to bring updates as the story develops. No injuries have been reported.