With everything happening with the Parks reopening, Walt Disney World has sent out a new Annual Passholder communication thanking guests for their patience during these unprecedented times. Yes, reopening dates have been announced, guests and seasoned Passholders alike will have to re-learn the entire process of attending the Walt Disney World theme parks, and Disney seems to be eager to assuage its most valued ticket holders that "the magic will still be there."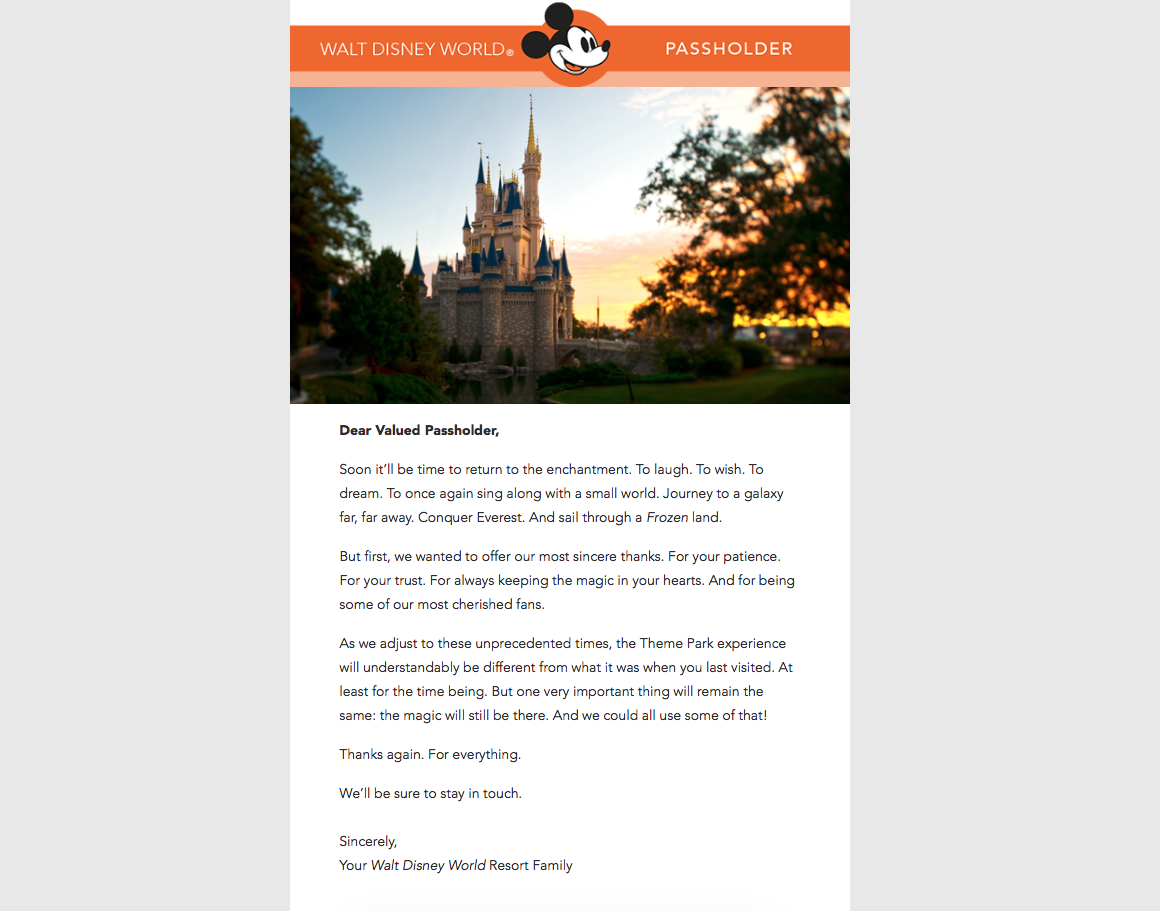 You can read the full Passholder message sent via email below:
Dear Valued Passholder,

Soon it'll be time to return to the enchantment. To laugh. To wish. To dream. To once again sing along with a small world. Journey to a galaxy far, far away. Conquer Everest. And sail through a Frozen land.

But first, we wanted to offer our most sincere thanks. For your patience. For your trust. For always keeping the magic in your hearts. And for being some of our most cherished fans.

As we adjust to these unprecedented times, the Theme Park experience will understandably be different from what it was when you last visited. At least for the time being. But one very important thing will remain the same: the magic will still be there. And we could all use some of that!

Thanks again. For everything.

We'll be sure to stay in touch. Sincerely, Your Walt Disney World Resort Family
However, Passholders and other affinity groups, like Disney Vacation Club members, will be invited to special previews prior to the official July 11 (for Magic Kingdom and Disney's Animal Kingdom) and July 15 (for EPCOT and Disney's Hollywood Studios) reopening dates.