Disney Internships & Programs has just announced that due to the ongoing COVID-19 closures, Disney Internships, including the Cultural Representative Program will be suspended starting April 18.
Disney Internships & Programs plans on working with participants in the Cultural Representative Program to help them return home by April 17. Travel arrangements will be handled on a case-by-case basis. Participants will continue to be paid through April 18 and will receive a lump sum payment on April 9. Disney Program housing deductions are to be waived immediately. Cultural Representatives will be invited back to complete their program.
Participants for the Disney College Program that were meant to arrive in early June will be refunded for their program fees, as the Fall Advantage College Program season has also been canceled. Fall Advantage participants typically arrive in the summer and can remain the program for up to a year. It's believed that the Fall program, which begins in late August and runs through January, has not yet been impacted.
Eligibility requirements for all programs will be amended so those participants who have already been accepted will be able to reapply, even if they have already graduated.
Related
March 16, 2020
March 25, 2020
March 23, 2020
In "Parks & Resorts"Shop Related Products
The Internship Unrated$14.99 (2157)
Undiscovered Disney Parks$7.99 (101)
Disneyland Resort Behind the Scenes$1.99 (81)
Ultimate Walt Disney World$7.99 (191)Ads by Amazon
About the author
Jessica Figueroa
Jessica lives in South Florida with her 15-pound cat Gordo and a small army of Tsum Tsums. You can contact her, ideally with photos of your cats, at jessica@wdwnt.com.
Leave a Reply
This site uses Akismet to reduce spam. Learn how your comment data is processed. Subscribe
My Latest Videos
MK: ClosedEP: ClosedHS: ClosedAK: ClosedTL: ClosedBB: ClosedDS: Closed
Walt Disney World
Now boarding: None
Boarding groups available: YesDisneyland
Now boarding: None
Boarding groups available: Yes
The Sum of All Thrills (Raytheon)
Innoventions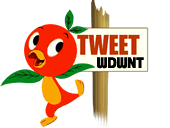 Download WDWNT: The App

About WDWNT
WDW News Today (WDWNT) is the most up-to-date resource online for news and information on the Disney Parks worldwide. We also produce various podcasts and videos. WDWNT is an unofficial fan site and is not affiliated with The Walt Disney Company. WDWNT should not be referred to as "Walt Disney World News Today" and WDWNT is not the owner of the @WDWToday Twitter account.
Copyright © 2020 WDWNT, LLC. All Rights Reserved. | Privacy Policy | WDWNT.com is an unofficial fan site and not affiliated with The Walt Disney Company.